My Kitchen! My Rules!
Born out of the early humdrum days of the pandemic, Leigh has created quite a following who appreciate her flair for fun, food, and family
Studies have shown it's clear that watching other people cook is enjoyable and satisfying for millions — you get to see a project come together from start to finish, although it's a bit of a conundrum: You're watching mouth-watering meals come together without the joy of getting to eat them. When you think about it, it should be torturous, like someone placing a plate of homemade pancakes just out of reach. Ha! But. Leigh makes it so much fun to watch her cook and share drink recipes because she cooks like so many of us do and she validates our daily lives of taking care of our families, with her southern sass and wit! So join Leigh on My Kitchen! My Rules! for an escape into her whirlwind life and think of it as second-hand feelings of accomplishment — without having to clean up after!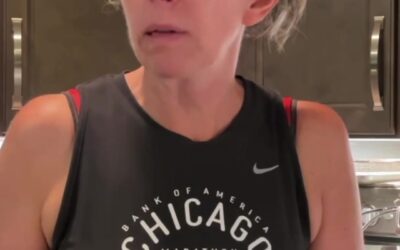 Welcome back, friends, to #MyKitchenMyRules! It's all about the Southern staple, Red Eye Gravy, made from just a few ingredients; this gravy perfectly complements biscuits, grits, or anything else you want to drizzle it over. And don't forget COUNTRY HAM. The...
read more
Make THIS your year of CHANGE!
Making Home Ownership DREAMS COME TRUE is a Real Job.

Leigh Brown & Associates, One Community Real Estate® is looking for Community-Focused
#REALTORS
® with these qualities:
Do you have:
High Loyalty
High Quality
High Production
High Work Ethic
High Rally Factor
High Humanity Factor
High Communication Level
High Impact On Clients & Community
If this is YOU
, let's talk about your future! We'd love to chat about your real estate career goals in a private and confidential conversation.
Please complete our
Team Interest Form.